Introduction
In a groundbreaking move, WhatsApp, owned by Meta, has introduced a dual-account feature that allows users to manage two separate WhatsApp accounts on the same Android device. This highly anticipated feature, reminiscent of Telegram's long-standing capability, has been in beta testing and is now set to roll out to the stable channel. This development promises to revolutionize how users handle their professional and personal communications, eliminating the need for juggling multiple devices or utilizing app cloning.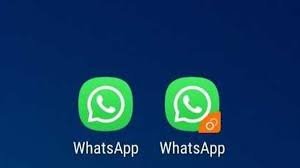 Setting Up Multiple WhatsApp Accounts
To make the most of this dual-account feature, users will need a second phone number and SIM card or a device with multi-SIM or eSIM support. If your second SIM card is on a different device, fret not, as long as you can receive the security code for login, you're good to go.
Access WhatsApp Settings: Open WhatsApp, navigate to settings, and click on the arrow adjacent to your name.
Add Account: Select "Add account" and follow the simple setup instructions provided.
Customized Privacy and Notifications
WhatsApp ensures that users have full control over their privacy and notification settings for both accounts. This empowers individuals to manage their communication streams efficiently.
Rollout and Availability
While we're all eager to get our hands on this feature, it may take a week or two before it reaches all Android users globally. Ensuring a seamless experience is paramount, and WhatsApp is taking the necessary steps to ensure a smooth rollout.
Enhancing User Experience
WhatsApp has always limited users to a single active account on one device. This required users to log out from their primary account to access a secondary account tied to a different phone number. With this new update, that's about to change. Users can now effortlessly switch between two active WhatsApp accounts, streamlining their communication experience.
The Future of Communication
This multi-account feature opens up a world of possibilities for users. Easily transitioning between work and personal accounts means you can say goodbye to carrying two phones. Messages sent and received on both accounts are end-to-end encrypted, ensuring the utmost privacy and security.
Cautionary Note
WhatsApp emphasizes the importance of using the official WhatsApp app from the Google Play Store. Imitating apps may compromise the security and privacy of users' messages. The company has not yet confirmed the release of this feature on iOS devices.
Additional Updates from WhatsApp
WhatsApp has been on a roll this week, introducing a slew of new updates and features. One notable addition is the testing of a 'view once' mode toggle for voice messages, mirroring the existing functionality for photos and videos.
Conclusion
WhatsApp's latest feature is a game-changer for users seeking to seamlessly manage their work and personal accounts. This innovation reflects the company's commitment to enhancing user experience and convenience. With just a few simple steps, users can enjoy the freedom of two active accounts on a single device. Stay tuned for the global rollout of this exciting update, slated to transform the way we communicate.